Listo Office System Sdn Bhd
No.6, Jalan Kencana Emas 2/3,
Taman Perindustrian Tebrau III,
81100 Johor Bahru,
Johor, Malaysia.

+6019-7543376

Rated Security Equipment-Safe Deposit Lockers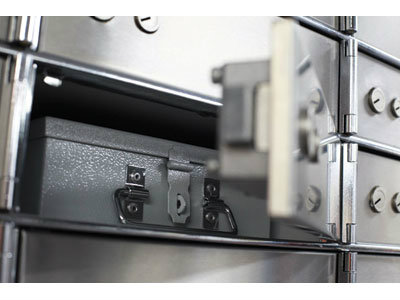 Download
Safe_Deposit_Lockers.pdf
(532.35 KB)
MOEM Safe Deposit Lockers offer a unique method for depositors to store their irreplaceable items of value. Items of value may include important confidential documents, jewelleries and other items which may be sentimental. Safe Deposit Lockers are commonly used in banks and hotels. Lockers are usually placed in a secured environment that allows depositor to have a peace of mind.
Features:-
Rigid construction
Stainless steel laminated
Interlocking door hinge
Dual control locking system (renter & guardian)
Variety of box sizes (5" x 5", 3" x 10", 5" x 10", 10" x 10")
Inner boxes with padlocking hasp
Pull-out magnetic tray (optional)